Happy Fourth of July, Y'all!
I hope that y'all are having a good (if soggy) Fourth of July. I made this pie this morning.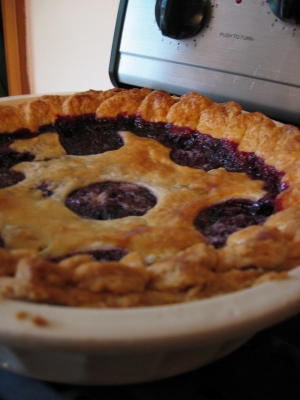 Hopefully it will be good. It's taking all of my willpower to not go eat some right now.
Every time I think about the word willpower I am reminded of the brilliant Frog and Toad story about the cookies.
If you don't know the story, a quick synopsis is:
Toad makes some delicious cookies. He takes them to Frog's house.
They begin to eat the cookies hand over fist.
They decide that they need to stop eating and find some willpower.
After a few attempts to not eat the cookies, Frog ends up feeding the remaining cookies to the birds.
Toad laments the fact that there are no more cookies to eat — not even one.
Frog, the eternal optimist, says that instead of cookies that they have lots and lots of willpower.
Toad then tells Frog that he can keep all of the willpower….and decides to go home and bake a cake.
Anyway, if you haven't read these stories to a child please do so as soon as possible. They are delightful.
Have a happy 4th, everybody!