A Doodledong Collection and the Cookie Fairy
I don't know exactly what a Doodledong collection is — but I have a picture. Here you go.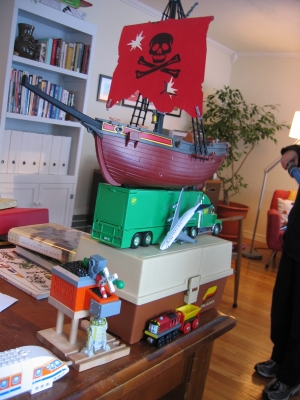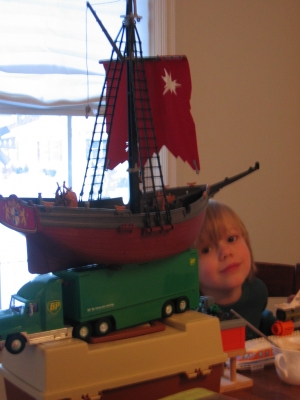 And here is the originator of the collection. Now if he could just tell me what it all means….
This is from the same boy who somehow got the idea that if he put a button under my pillow the next morning we would find out that we had had a visit from the Cookie Fairy. We did place the button under the pillow but found that the Cookie Fairy didn't come to see us. I suggested that perhaps the snow had hindered her. I kind of think that it is sweet that he actually thought that it was a possibility that a Cookie Fairy would come.
Oh, to believe in the possibilities of what might be as a 5 year-old does.