A Thing of Beauty
Isn't this gorgeous?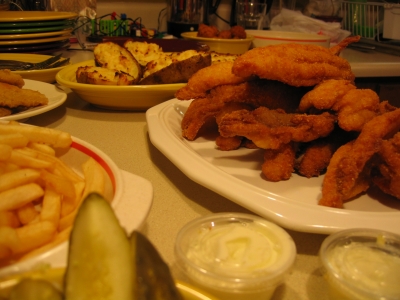 Here is a picture of the catfish feast that we enjoyed in Alabama after our Thanksgiving leftovers ran out. My mouth waters just looking at the picture. If you've never experienced fried catfish, I feel sorry for you. And, if this picture makes you feel hungry, I apologize.
One of my official plans for the coming holiday is scoring some more of this. Yum.